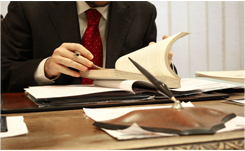 Bookkeeping is the backbone of accounting as it provides the necessary data to prepare accounts and calculate resulting tax liabilities, which essentially makes it a fundamental function of any business.
We use industry approved accountancy software to give you peace of mind that your valuable records have been properly maintained.
Bookkeeping services can be provided on or off-site, therefore fully catering for your requirements and supporting your business needs.
Once we have updated your accounts, you can pick up your records (which will be neatly filed!), or alternatively use our free storage facility for an extended period.